Unfortunately, the Marketing Mix has become has-been.
Marketing means more today…
As you know, the 4 Ps aimed to help define:
what a company offers — product and price;
and how it does this — place and promotion.
But in 2019, marketing needs a better definition.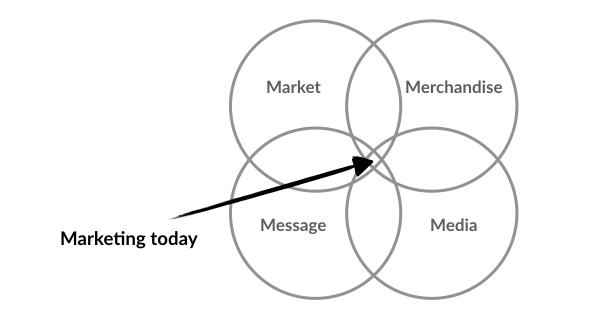 In this article, you'll learn a better alternative that will help you organise your marketing strategy.
The 4 Ms of Today's Marketing Mix
This new marketing mix fits in 4 Ms.
It focuses on:
who your customers are and what you are offering to them – market and merchandise;