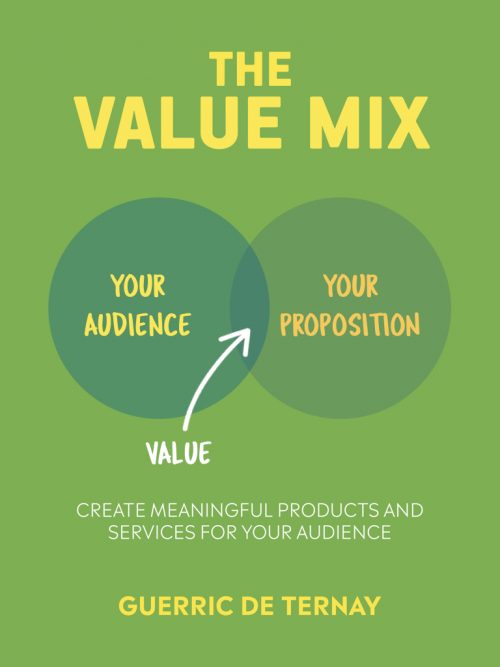 The Value Mix is my new published book.
It gives you the foundation to achieve two things:
– Understand what your target customers want;
– Build a product that creates value for them.
Written for entrepreneurs, marketers, and innovation and product managers.
(Complementary to the lean startup and design thinking methods.)
Why this book matters?
Creating and launching a new product or a business is difficult
That's because there are a lot of uncertainties.
It's inherent to the process of making something new.
By definition, since it's new, we don't know if it'll work. The hard truth is that it may not work.
Fortunately, in recent years, the management literature has given us methods: new ways of approaching the innovation process. To you, the words "lean startup", "design thinking", and "customer development" must sound familiar.
These are great innovation methods!
But here's the important thing…
Even by following these methods, you're still missing a key element of your innovation journey.
..a tool that helps you create a new value proposition.
How do you turn market data into insight?
How do map your product strategy?
What are the elements you keep in mind to make sure you are creating value for your customers?
These are the questions you can answer thanks to The Value Mix.
The book is sharp.
A quick, but useful read:
75 pages about creating meaningful propositions for your customers.