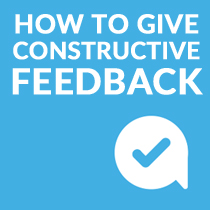 Sharing constructive feedback gives you this ability to guide your team members and help them learn and grow.
Unfortunately, we never learn how to give feedback. We assume that it is intuitive; and that you should naturally master this skill.
But in practice, giving feedback feels uncomfortable.
We even often avoid doing it…
[In these reflections, I focus on "individual feedback" given to a team member (e.g. superior, peer, or subordinate). This excludes traditional employee review, team performance check-in, and managing yourself with feedback analysis.]
Feedback is an undervalued tool.