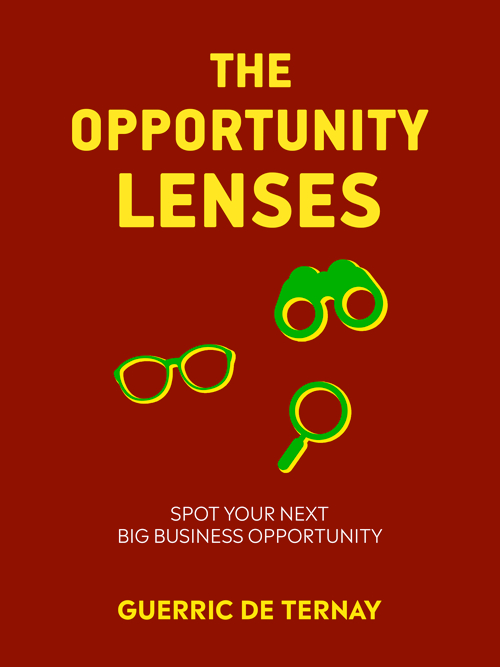 I'm currently writing The Opportunity Lenses.
The objective is to help entrepreneurs and executives identify new opportunities in an ever more complex and ambiguous business environment.
Sequel of The Value Mix and complementary to the lean startup and design thinking methods.
Finding opportunities in a chaotic world
The Opportunity Lenses will help you make sense of the current business environment and spot new opportunities.
By reading it, you'll get to:
Understand where opportunities come from
Have the tools and mental models that will help you identify new opportunities
Know the tricks of renown entrepreneurs for spotting opportunities
Stop being confused between what's a business idea and an opportunity
Have a clever way to frame opportunities to discuss and decide which ones to pursue or not
This book is for you if you are:
An entrepreneur,
A brand or product manager,
An innovation manager,
An innovation or strategy consultant,
A marketer.