Feedback analysis is a necessary tool, if you want to perform at a higher level.
Let's start thinking about what is going to happen in the next 365 days or 8,760 hours. (If you sleep 8 hours per night, this means 5,840 hours to have fun and create new thing). In this article I will explain a method to set a feedback analysis in order to assess what are your strengths and weaknesses. I also give you a spreadsheet template that will help you to set your New Year's goals and assess your results.
Successful professionals manage themselves. Ajay Banga, CEO of MasterCard, encourages young professionals to take risk with their careers. Everyone—employees or entrepreneurs need to know when and what are the next steps. You need to know yourself and to know where you are going. This helps to get new jobs and new roles, or to become involved in new projects and new ventures. Doing a feedback analysis and setting goals are powerful ways to improve your professional career.
"If you cannot measure it, you won't be able to manage it."

— Business saying often attributed to Peter Drucker
We need to understand what you are doing well and what you can improve. So my New Year's resolution (and I encourage you to do the same) will be to set a feedback analysis to keep track of my goals. I would like to answer the following questions: What ways do you work best? How do you learn effectively? What kind of work environment would you fit in best? Is there any routine that can help you to be more productive?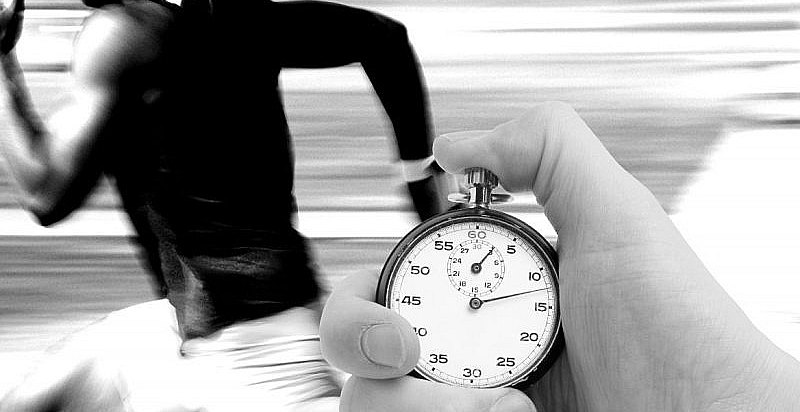 To improve quickly, we need both short-term and long-term feedback analysis. You are about to be introduced to method to assess your short-term achievements and failures. In a second part, I want to share with you a spreadsheet template that helps to set New Year's goals.
So how does it work?
1. Short-term feedback analysis: First productivity hack of the year
By setting specific and challenging weekly or monthly goals, you improve your performance because you know where you are going. Then the feedback analysis helps you to understand what you do well and what you can improve.
Create a routine to make it easier to respect your New Year's resolution.
Every other week I will list what I want to achieve the following two weeks and assess whether the previous year was successful. Because it is difficult to respect a new habit, I will do it at a convenient time: on Sunday evening. Sunday evenings are not the busiest time of the week. It will make it easier to avoid being tempted to do something else.
"A goal is not always meant to be reached. It often serves simply as something to aim at." — Bruce Lee
Set your goals and improve your performance
Planning the week ahead helps to focus on what you want to achieve. So on every Sunday I will write down what I am going to do. There are two ways to start:
Activities—There are things we have to do (e.g. job, class). You start writing them down. Then you find what do you want to get from each activity. What outcome do you expect from taking your finance class this week? For example: to understand M&A valuation. What are your expectations regarding your job? For instance: to close three deals and reach five new prospects.
Goals—There are things that you want to achieve (e.g. improving your writing skills). You write down your goals. Then you find how you are going to achieve each goal. What is the most effective way to reach it? What are the obstacles and how is it possible.
Assess your achievements and learn from your failures
Assessing what you achieved the previous week helps to understand what are your strengths and what you can improve. For this part, you need to remember what you did and how you did it. Writing everyday what you did is too constraining. So rely on your memory. This will also be also a good training for your brain.
Ask the right questions. Feedback requires questioning what and how well you did it. Did you do what you planned? Did the results match your expected outcome?
Feedback analysis helped me with time management
Experimenting a feedback analysis taught me how to be more productive. In 2014 I started listing what I wanted to achieve the following week and one week later tried to understand whether my week was successful. I wondered whether I could have done better and emphasised my failures as things I should work on.
For example, one of my failures was too much procrastination— i.e. browsing randomly the Web without any particular goal, although I had planned to do something else on my computer. This might not be harmful. But it is a bad habit when you do it at a time you planned to do something else. If I plan to work on a particular project and I end up reading articles on Forbes, it is an unproductive behaviour because it takes me away from what I wanted to do during this particular time. There is nothing wrong in reading Forbes. The problem comes from procrastinating since at the end of the period I allocated in my schedule I did not finish what I wanted to do.
Working on this helped me to realize two things:
1. I start procrastinating when I did not allocate a limited amount of time to do something. Or when I did but time is not constrained enough. I often have a bad habit of browsing the web triggered by a lack of plan.
Take away: Plan your day in the morning and allocate limited time to work on each project.
2. The Web is an amazing source of knowledge. But random browsing does not make learning easy. If you really want to learn, you need to focus on a particular topic or to look for an answer to a particular problem.
Take away: When you want to spend time on the Internet, find an interesting topic and focus on it. It will help you to learn something from what you read. For example, you can focus on learning about entrepreneurship. Then read the most interesting articles.

Cons of feedback analysis
Do not overplan. The risk when planning is too get lost in a non-flexible life and to lose spontaneity. Some can argue that setting goals seems quite artificial. You need to find the right balance. Some of us will be comfortable planning every week, while some others would rather plan every other month. It is up to you to set a routine that suits your need and your life goals.
You can go further with feedback analysis and career planning by reading HBR's 10 Must Reads on Managing Yourself.
2. Let's set our goals for 2017
Feedback analysis is also a tool that keeps track of your life goals. January is a traditional time to rethink about our life and where we are going. What do you want to get from 2017? What do you want to achieve?
It is nice to think about it. It is even better to write down your thought in order to monitor your progress. I designed a template on Google Drive (click here to download it). I implemented various recommendations I got from people who are setting life goals. It pushes you to set time limits, milestones, and ask you questions so as to get feedback from your results. Did you successfully achieve your expected outcomes?
Here a template you can download on Google Drive.
I only use this template for long-term goals. I found it too overwhelming to do it weekly but it is possible to do so.
How to set goals with this template?
The template is easy to use. It works in a similar way than the weekly planning. You can complete the template from multiple entries. If you already have things planned (take a particular class, training, your job) write it down under 'What'. Then write your expected goals: What you want to get from this activity. If you do not have anything set, starts writing your goals and find creative ways to reach them.
Set a reminder in your calendar in order to prevent your from getting a look at the spreadsheet after a few monthsit depends on the kind of goals you want to reach.
Once your calendar reminds you of keeping track of your goals, go back on the spreadsheet and analyse how well you did by answering to the questions. It will help you to understand what you can improve and what you did well.
Now you are ready to start an amazing year by planning a successful career. Happy New Year! I wish you success and happiness.