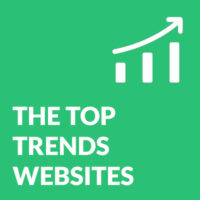 In this article, I share with you the best websites for uncovering emerging trends.
Today, there's so much data about how things are changing.
But… It's hard to keep track of everything. As most consultants would tell you, "the pace of change hasn't never been this fast".
The trend-spotting websites I have listed below do the work for you.
They're providing an incredible wealth of trends, analysis, and a lot of the insight you need to identify new opportunities.
Let's dive in!
The 7 best trend-spotting websites
In this selection, give you the 7 websites that you can use to stay on top of the latest trends and identify new upcoming opportunities.
They're a really good addition to the method and techniques I share in my latest book, The Opportunity Lenses.
1. Exploding Topics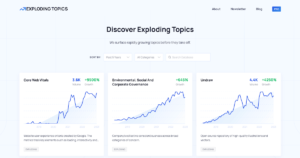 Exploding Topics is a popular trends website that uses search data to tell you about the most popular and up-and-coming topics in real-time.
I like Exploding Topics for two reasons:
It provides you a graph for each trend, showing you how the interest in the topic has evolved over time (with volume and growth)
It gives you for many different categories: trending products, trending technologies, and in many sectors (e-commerce, education, fashion, finance, etc.).
By subscribing to their newsletter, you can stay on top of the latest trends data-driven insights into the most popular and up-and-coming topics in your industry.
Read more: You can find my comparison of Exploding Topics and Glimpse in those reflections.
One-liner: We surface rapidly growing topics before they take off
Pricing: $39/month
Website: https://explodingtopics.com/
2. Glimpse
Glimpse is a suite of tools that helps you discover new trends.
The company has one of the top newsletters for spotting new market opportunities. It provides insights into the latest trends in so many sectors. They use data from many different sources (social media, search, purchase data, and trends report).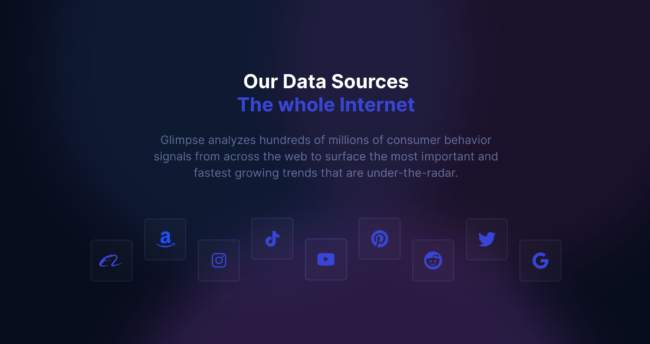 What I like is that they show you how trends have evolved over time, giving you a perspective of volume and how things have accelerated in the short and long term.
Here's what an entrepreneur told me:
To research new product ideas for our e-commerce brand, we use Glimpse. It's a great newsletter to spot trending themes or companies that are drawing a lot of attention.

For example, looking at trends on Glimpse has allowed us to confirm the growing interest in homewear clothes. Instinctively, you can understand that the increase of working from home can lead to people wearing homewear more often. But Glimpse allowed us to confirm that hunch, which was useful for the launch of our next collection.
Whether you're looking to stay informed on the latest developments in your industry or identify new opportunities, Glimpse is very helpful.
One-liner: Stay ahead of the trends as the world changes
Pricing: $29/month
Website: https://meetglimpse.com/
3. Stylus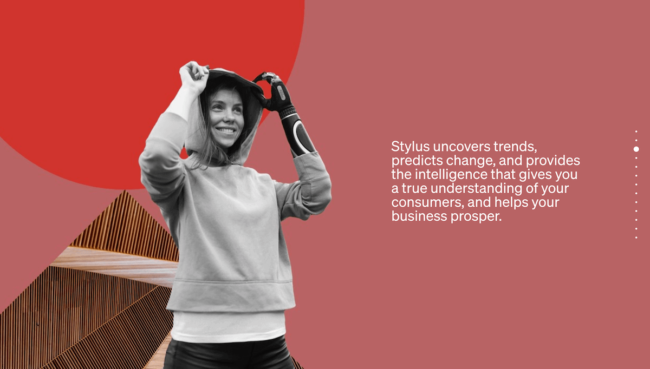 Stylus is a market research database that provides in-depth analysis and insights into the latest trends and innovations in many industries including design, fashion, and retail.
They're one of the best sources for market intelligence.
What's interesting here is the qualitative aspect of their analysis. Stylus goes deep in cultural trends and changes in consumer behaviour. They also have seasonal reports that can help you identify new opportunities for specific moments of the year (holiday season, summer, etc).
Read more: See how you can tell the difference between a trend or a fad.
One-liner: Stylus uncovers trends, predicts change, and provides the intelligence that gives you a true understanding of your consumers, and helps your business prosper
Pricing: To discuss with them
Website: https://stylus.com/
4. Trend Hunter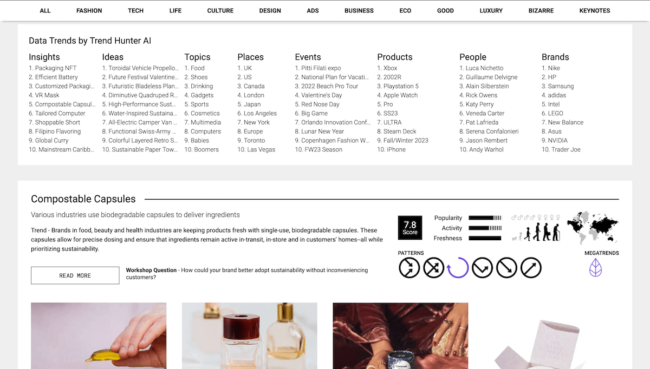 Trend Hunter is a massive database of the latest trends across a wide range of industries.
While the other trend websites I mentioned provide deep qualitative or quantitative analysis, Trend Hunter is more focused on specific stories of new products and trends.
I've used Trend Hunter as a source of inspiration. It's especially helpful to inspire your team in an ideation session. You can print their report, stick them on the wall, and immerse yourself in possible futures.
One-liner: Spark new ideas with the world's #1 largest, most powerful trend platform
Pricing: Free
Website: https://www.trendhunter.com/
5. What's Next by Axios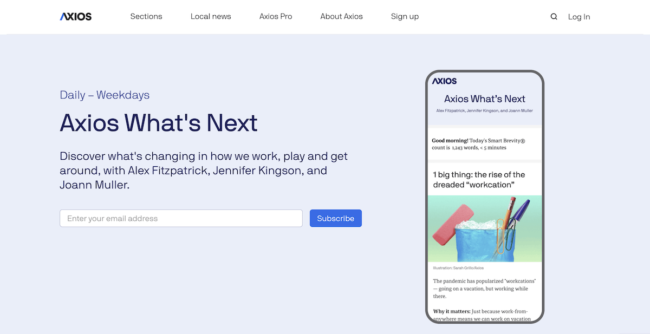 What's Next by Axios is one of the many newsletters hosted by Axios, a media company.
Every day of the week, you get some of the latest news on what's influencing our future. The authors share their analysis on the latest developments in technology, media, entertainment, and politics.
The newsletter doesn't talk about trends in the same way as the other newsletters. They cover more specific events that are signals of the change that is happening.
What I like (besides that fact that it's free) is that What's Next gives you the big picture (covering not only change in technology, but also politics, culture, and economics).
One-liner: Discover what's changing in how we work, play and get around
Pricing: Free (advertising)
Website: https://www.axios.com/
6. Magma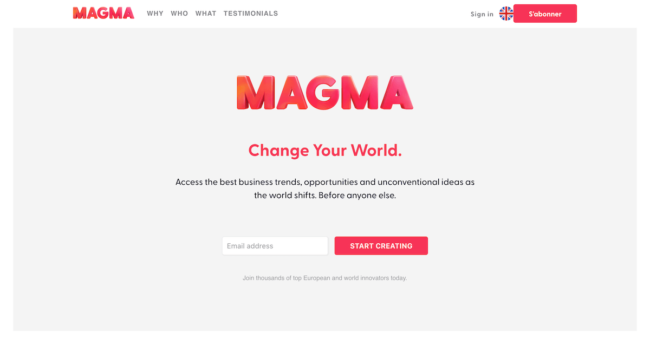 Magma is a French company that specialises in identifying new opportunities for companies and wannabe entrepreneurs.
In their weekly newsletter format, Magma uncovers some of the latest product trends. It's a really nice way to get all the inspiration you need to have new ideas on things your company could be doing to grow.
What I like about Magma is that they have a French version. As you've seen there are many English trend-spotting newsletters. Magma is a unique animal in the French-speaking world.
One-liner: We are not fortune tellers : we spend our days reading news, analysing millions of data points, and tracking emerging industries, trends and strategies before they pop to give you actionable insights
Pricing: €229/year
Website: https://www.themagma.co/
7. Pinterest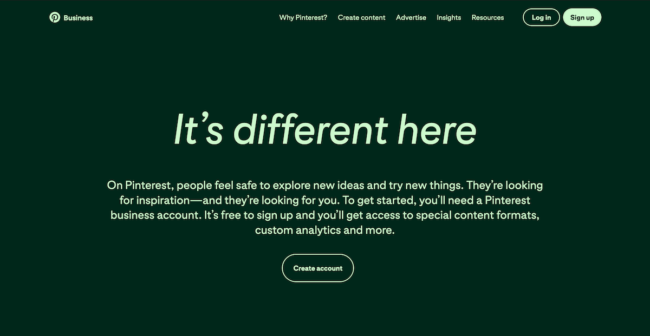 Besides being one of the largest social networks, Pinterest is also a great tool to explore the latest trends.
Their business trends platform to their newsletter where they share with you insight on the latest trends they observe on Pinterest.
What I like is that Pinterest sits on a wealth of data that they collect through the use of their platform. As the purpose of Pinterest is for users to pin things they like and that resonate with them, the Pinterest insights team can very quickly spot emerging trends based on real human preferences. So handy!
One-liner: Before you see it everywhere, see it here. People use Pinterest to plan for the future
Pricing: Free
Website: https://business.pinterest.com/
Why checking trends websites to find opportunities
It's hard to stay on top of the latest trends and signals.
There's just too much.
The internet has made it easier and more affordable to start a business. But, finding useful insights is still a challenge.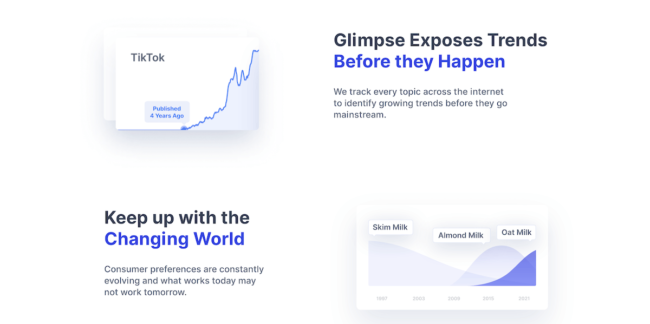 That's where the trend-spotting website come in.
They do the work for you, saving you countless hours of research. And for just a cheap subscription (even sometimes for free), you can get easy access to their market analysis and trend reports.
If I break down the reasons to use those trend-spotting websites, I would say that they help you do five things well:
Stay informed. At the most basic level, those website allow you to stay informed about what's happening in your industry. Believe it or not, too many aren't that aware of what is happening outside the realm of their own business.
Inspire your team and your network. The websites give you a wealth of stories you can share with others. Be it a team meeting or a dinner with someone in your industry.
Identify new opportunities. Trends websites can help you identify new opportunities for growth. But it requires a bit more work than the first two points. Those newsletters give a lot of information about what's changing in the world. What's the meaning of those changes? What are the implications? By answering these questions, you'll start seeing new market opportunities.
Get new ideas. This is a consequence of identifying new opportunities. Once you have identified a need or a gap in the market, you'll see that it'll become very easy to have ideas for new products or services or find ways to improve your existing offerings.
Staying on top of what's happening is part of my job. My clients expect me to know the latest trends and insight about their industry to help them build the future of their businesses.
And I've found that websites are a good shortcut for that.
How to identify new opportunities using emerging trends websites
Before I let you go, I wanted to share some tips on how you can use use trend-spotting websites.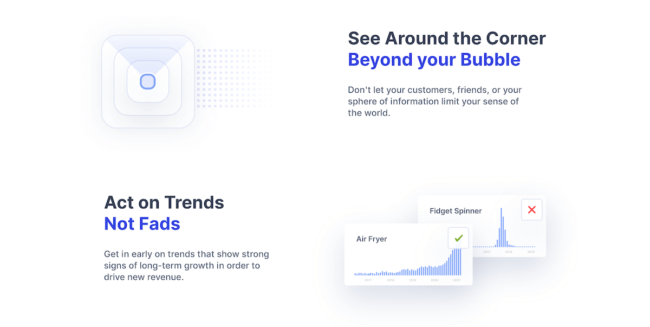 There are so many reports. What you're after are trends, not short-term fads.
Subscribe to their newsletters. Most of these websites have free newsletters, and I subscribe to them to get regular updates on the latest trends. For example, Glimpse sends a newsletter every month.

Move all the newsletter to one folder. The main mistake people make is to read those newsletters in between other emails. There's a better way to do that! Move all the newsletters to a folder or a smart inbox. (Outlook and Gmail allow you to do this automatically).
Read in batches. Book some time (an hour or two) and read all the newsletters. As you go through them, take notes and pay attention to patterns.
Go one step further. Don't just read. Every time you see an important signal of change, ask yourself what's the implication of that for my business? For my career? Try to understand the full meaning of the change that is happening.
Turn implications into opportunities. Some helpful questions: How can we benefit from that change? What gap does it create in the market? Any new needs arising? What will people want in consequence of that change?
It was just a quick dive, as we're reaching the end of this article.
If you want more tips to help you find new opportunities, I recommend you have a look at my latest book, The Opportunity Lenses.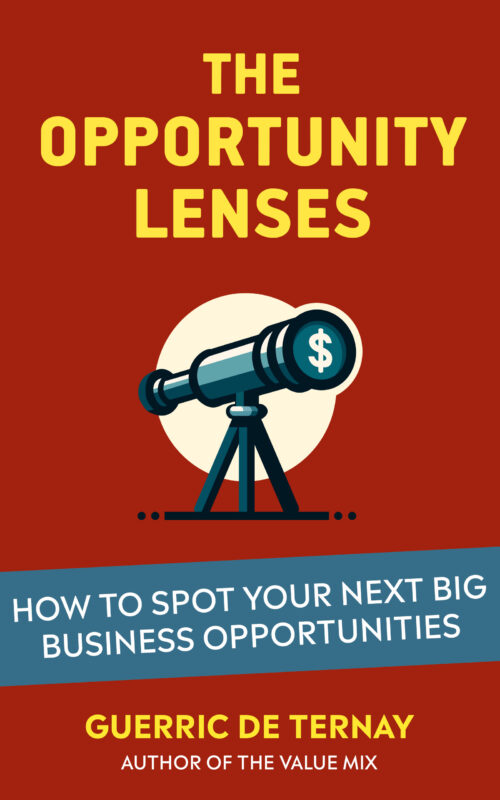 I wrote this book to help entrepreneurs find new business ideas and help larger companies identify ways to grow and expand their market reach.